Freshly branded products available - please use our online contact form in the 'Membership' section for prices & purchases.
T shirts, hoodies & aprons
Here we have a selection of fun clothing with our cartoon mascot that we sold at the Seafront Sunday event in St Peter Port - the clothing will be available at our annual shows, please see the calendar for dates.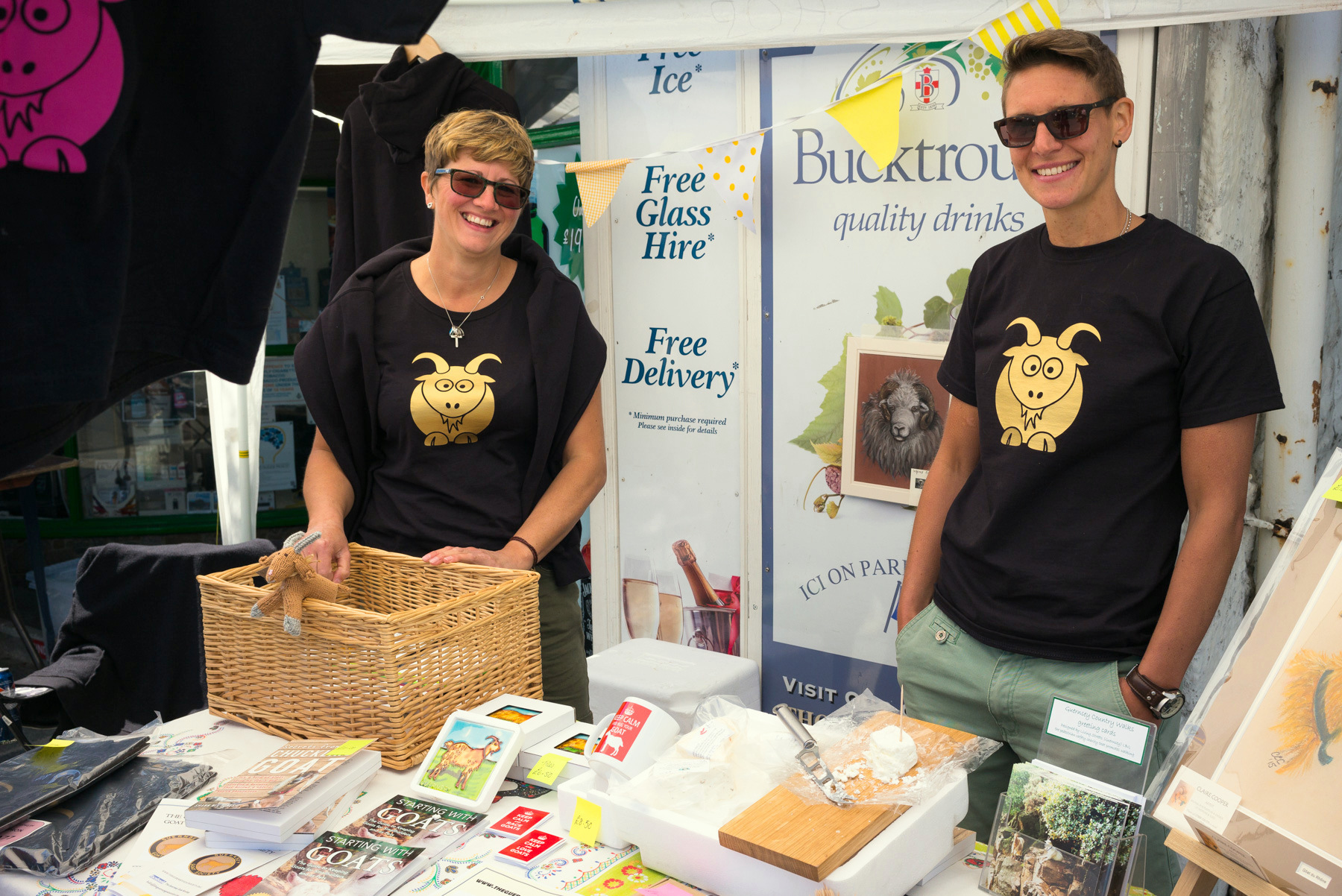 Cabinet Maker, Carpenter-Joiner
Beautiful hand crafted, customised signs & name plates made by Peter Girard.
Please contact email: guernseygang@cwgsy.net for more information - when placing an order please quote TGGS15 and 10% of the cost will be donated to the society.
Goat Art by Claire Cooper
'Goat du Rhone'
This is the first in the 'Just Kidding' series of tongue in cheek artwork by Claire Cooper. Prints and cards can be purchased from The Goat Farm shop in St Peter's Guernsey or from our merchandise stall at the goat shows or email guernseygang@cwgsy.net .